Keeping your campus open means keeping COVID-19 at arm's length—and overcoming significant obstacles.
To execute your COVID-19 Campus Safety Plan, your staff needs to become experts in infectious disease prevention and privacy law overnight—all while managing hundreds to thousands of individuals simultaneously.
---
Or choose a trusted partner to manage the entire process for you.
Screen for common COVID-19 symptoms and exposure
Prompt COVID-19 diagnostic tests to uncover positive or negative cases
Complete management of isolation and quarantine process from start to finish
Identify and inform contacts within your organization about possible exposure
Let our experts do all the heavy lifting. Available as a managed service from start to finish.
STOP THE SPREAD OF INFECTIOUS DISEASE IN ITS TRACKS
Our team of experts will manage the entire Isolation and Quarantine process from start to finish. iQ managed service deploys complicated workflows to help prevent the spread of infectious disease throughout your entire organization.
Automate complex workflows for hundreds to thousands of individuals at once
Ensure compliance with state and federal privacy regulations
Maintain consistent procedures to comply with anti-discrimination legislation
Create detailed audit trails to protect against claims of negligence
All as a managed service. Our dedicated team of experts will do the heavy lifting for you.
DIAGNOSTIC TEST TRACKING
Testing is the most reliable way to uncover COVID-19 cases. But tracking and monitoring results in accordance with all state and federal privacy laws is a logistical and legal nightmare.
Unless you have an expert on your side.
LEARN MORE
CONTACT TRACING
Interrupting the spread of COVID-19 requires a team of highly trained experts, hundreds of hours, strict compliance with state and federal regulations, and a clear audit trail to avoid litigation and liability.
CastleBranch can help.
LEARN MORE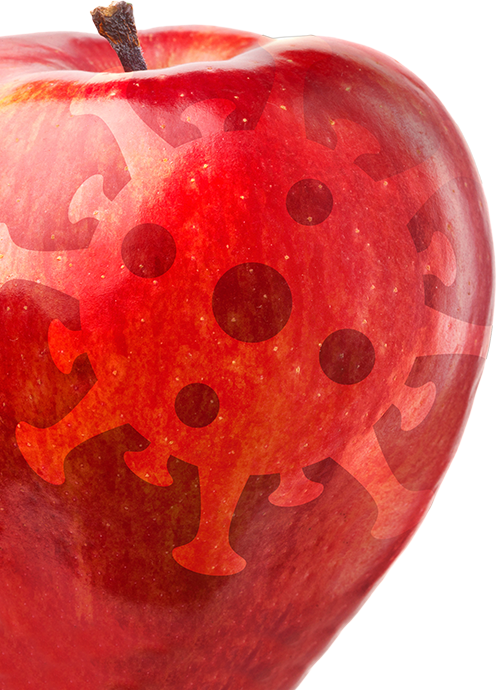 ENTER YOUR CLASSROOM WITH KNOWLEDGE AND CONFIDENCE
---
Make sure the students you're teaching are symptom-free of COVID-19. Help to build a safe, healthy, productive learning environment for yourself, your students, your organization and your peers.
LEARN MORE
Compliance with Federal Regulations
Collecting private health information and data requires compliance with a long list of federal rules and regulations. CB COVID-19 Compliance is built within CastleBranch's enterprise–level clinical experience platform, CB Bridges™—a digital solution built by a consumer reporting agency with over 20 years of experience navigating these laws. We help to ensure compliance with the Fair Credit Reporting Act (FCRA), Family Educational Rights and Privacy Act (FERPA), General Data Protection Regulation (GDPR), California Consumer Privacy Act (CCPA), and more.
The IDC is an international coalition of interdisciplinary experts from the fields of infectious disease policy, healthcare, education, medical diagnostics and testing, and law, working together to create guidelines, policies and procedures to help organizations strike back against COVID-19.
Learn More
If you're currently a student using CB COVID-19 Compliance and require assistance, please click here for support. To learn more about implementing CB COVID-19 Compliance for your organization, please contact one of our account executives at 888.914.7279 or leave your information below.