Your worry-free path to awesome people starts here.
WE'VE REVIEWED OVER
46.1 MILLION
RECORDS
WE'VE PROCESSED MORE THAN
42.4 MILLION
BACKGROUND CHECKS
WE MAINTAIN A
99.997%
ACCURACY RATE
WE REPRESENT
70%
OF
COLLEGES
AND
UNIVERSITIES
80%
OF
ALL
NURSING STUDENTS
NATIONWIDE
Our dedication to excellence guarantees your peace of mind.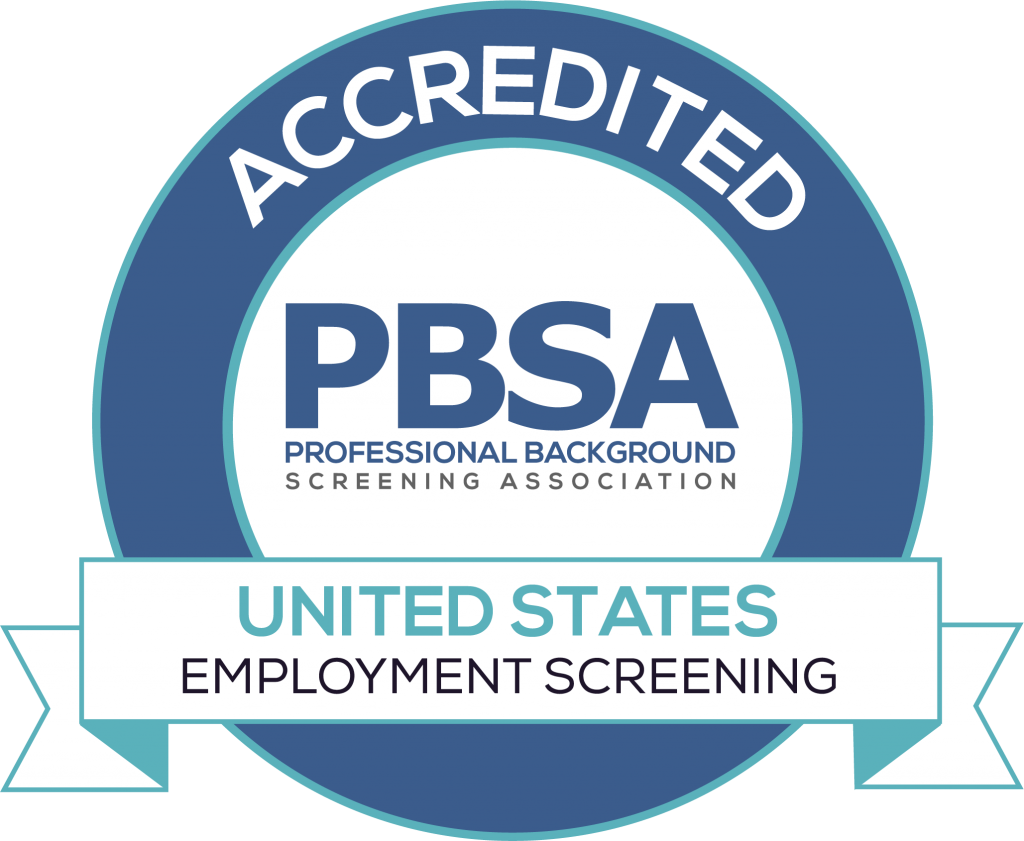 CastleBranch has served organizations just like yours for over twenty years with best-in-class Customer Support and Onboarding Teams and a unique onboarding methodology specific to our industry. We're recognized as a Consumer Reporting Agency (CRA), which means we're held to the highest security standards in our industry (and have been for over two decades).
We are also accredited by the Professional Background Screening Association (PBSA), a highly coveted accreditation by the "Gold Standard" Association for background screeners.
We share this accreditation with less than 5% of all national CRAs and we maintain it through rigorous on-site and surveillance audits, so you can rest assured that we're fully committed to upholding and delivering the highest level of industry compliance standards.
We're re-accredited!
The CastleBranch Difference
For two decades, our clients have counted on us for peace of mind that all their awesome people's personal data is secure and protected—but don't take it from them.
Take it from our Professional Background Screening Association (PBSA) accreditation—a coveted credential earned by less than 5% of all CRAs nationwide.
We earned and maintain this accreditation by consistently demonstrating safe, secure, and ethical practices while responsibly storing personally identifiable information in compliance with all industry best-practices.
Corporate Learnings/Best Practices Model
Corporate Learnings/Best Practices Model
Some of us know it as our Can't Stop, Won't Stop model.
It's built from the ongoing valuable feedback we gain from our 35,000 client accounts and the symbiosis between our internal departments who research, consult, develop, and engineer ways to evolve and implement better solutions based on those learnings.
You'll hear a lot of background screening companies mention their accuracy in non-specific terms. Let us break the mold for you.
Last year, we processed over 3.7 million background check records with a 99.997% accuracy rating.
This means that our reports protect you from costly litigation due to incomplete or inaccurate results, so you aren't left gambling with your organization's compliance just for a risky "fast" turnaround time.
And don't worry—with us you'll have results within an average of 48 hours, so you get the best of both worlds.
Hundreds of experts. Zero worries.
We are 400+ experts working from coast to coast in a cross–functional team environment, with our corporate headquarters located in Wilmington, North Carolina.
With over 25 years of experience, we're better than anyone else in our industry at company–wide collaboration that generates unparalleled expertise and guarantees your peace of mind.
---
One-of-a-kind team, one-of-a-kind commitment to you.
We're 100% committed to your satisfaction before, during, and after you find the best person for your organization. That's why we offer two distinct help desks—one dedicated to client support and the other dedicated specifically to support for students—giving you more freedom to focus on what really matters.
The best leadership team in the business.
The height of innovation & technology
At the forefront of technology, collaboration is innovation.
Our corporate campus is home to tekMountain – the Southeast's premier innovation center. tekMountain is a dedicated, in-house incubator and accelerator program run by creatives and technologists who work with us to develop and innovate new solutions like no other company in our industry—so that when you're on a worry-free path to the best person for your organization, you benefit from the latest, greatest technological advancements available.
Learn more about how tekMountain is redefining the modern corporate innovation center model.
We're 100% committed to your satisfaction before, during, and after you find the best person for your organization. Through compliance tracking, we'll be there. As you hire, we'll be there. 
During onboarding, orientation and beyond, we'll be there.
As you fill your organization with awesome people, we'll be there, choreographing your worry-free journey and destination. And we'll do it through our
As champions of best practices, we thrive on decades of unparalleled resources and expertise that no one else in our industry can rival. We are hundreds of industry experts, all located—by design—at our single-location headquarters in North Carolina, each dedicated to bringing worry-free insights and efficiency to your talent supply chain.
Discover our peace-of-mind promise today.